Timed Auctions
BidJS timed auction software from Bidlogix is designed to help you quickly and efficiently sell your lots online.
Our flexible online bidding software scales with your needs, so you can easily host multiple timed auctions with catalogues of one lot to thousands of lots.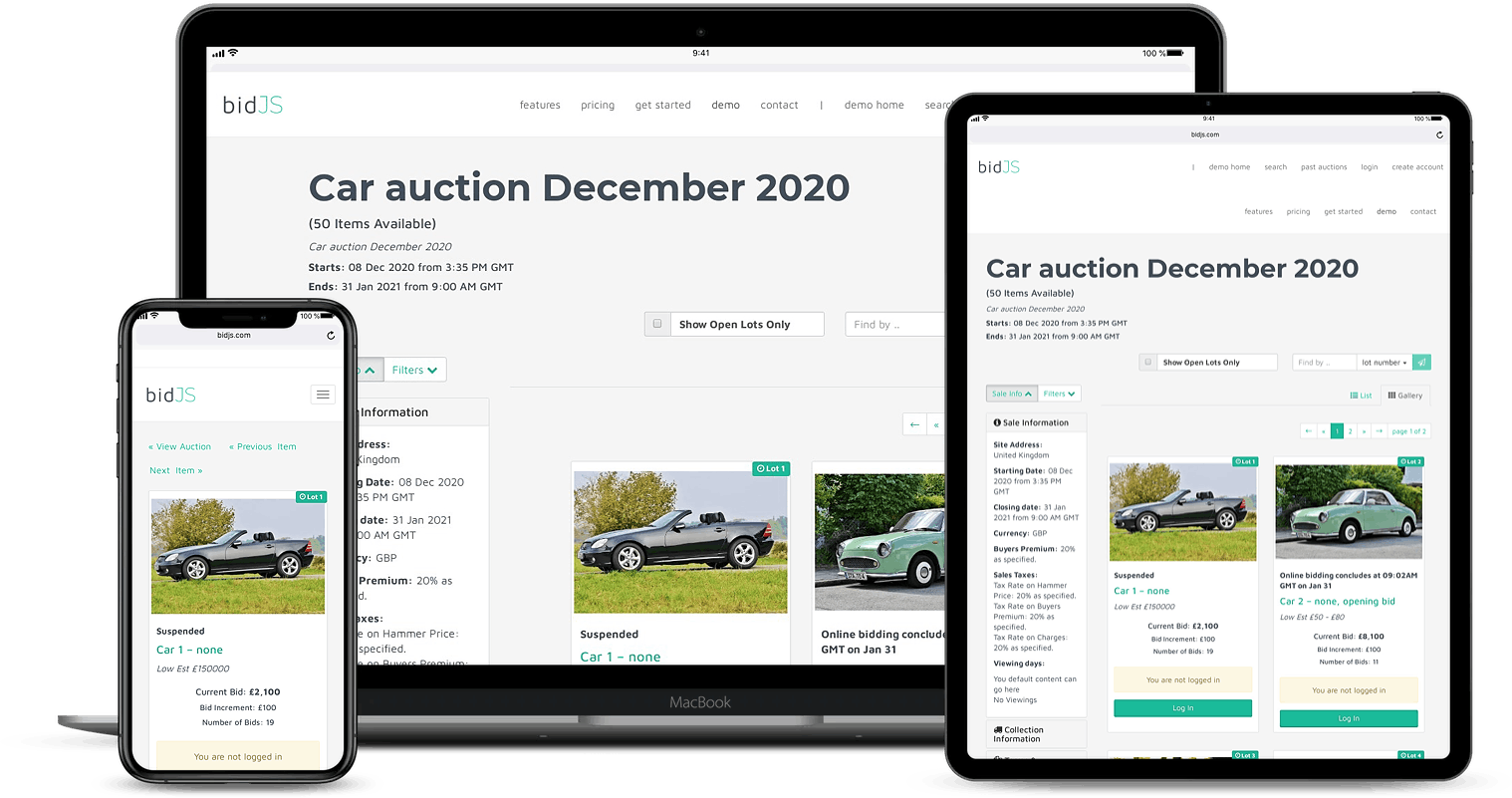 Real-time bidding
Our fully HTML5 timed auction software seamlessly integrates with your website, making it simple and easy for your users to bid in real-time from all major browsers and mobile devices, without the need to install apps or keep refreshing the page.
Bidding options
Our user-friendly interface makes it simple and easy for your customers to buy in a variety of ways including; buy now, make offer, incremental bidding and max bidding. The BidJS timed auction software allows users to place bids from any auction, item, search or My Bids page.
Reserves
Minimum selling prices can be set for any item in your timed auctions.  Our unique reserve gauge informs users they are bidding against a reserve and how far they are from reaching it.
Private treaty
For auctions where bidding is not appropriate, use the Private Treaty function to remove the bidding functions, leaving either a buy now or make offer option, making it easy for your users to place a bid with the click of a button.
Real-time bid table
Watch it all happen in real-time! Our bid table allows you to review at a glance all bids that have been placed on an item, change increments, lower reserves, and view the details of each bidder.
Overtime bidding
To replicate the auction room you can set to offer an overtime bidding period, where bidding is extended if a bid is received within a given period of the set ending time.